Seed company, Thompson & Morgan, open their trial grounds to visitors on the 1st & 2nd of August from 10am-4pm daily.
The fields are used to test possibly new varieties and make sure the existing range is still performing well. There will be lots of expert advice on hand, demonstrations, Question Time with their in-house experts and a chance to pick up some bargains. Entry is £2 for which you will receive a redeemable £2 voucher if you spend £15 or more on seeds. The Trial Grounds are just off the A12/A14 on the outskirts of Ipswich. There's ample parking and AA signs to guide you there.
West Dean Gardens will have 300 chillies and sweet peppers on display in the immaculate glasshouses when they hold their annual Chilli Fiesta on the 8th & 9th of August.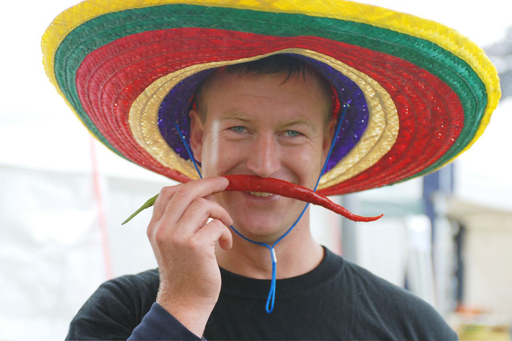 Chilli plants and seeds are available to buy from stallholders Joy and Michael Michaud who own and run Peppers by Post, a small market garden that grows and sells fresh chillies by post throughout the UK. There are also chilli growing and cooking demonstrations and tastings galore ranging from the mild to the very hot chilli sauces, jellies, salsas, chutneys, relishes, marinades, nuts and crisps. Even chilli chocolate, chilli ice cream, chilli beer and chilli fruit juices are all on sale. Admission to the Chilli Fiesta is £7.25 for adults plus concessions. The event is open between 10.30am and 5pm. West Dean Gardens are on the A286, 6 miles north of Chichester.