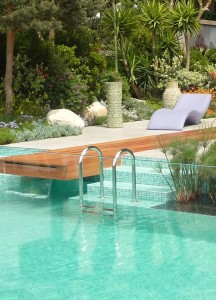 Aspiring to the cool sophistication offered by a modern garden ? Or perhaps you prefer the calm idyll of a cottage garden ? Finding the right style for your garden can take time and patience. Fortunately there are plenty of inspirational gardens to visit and annual shows to keep the creative juices flowing. Take a browse of the following shows, meet some of the retailers and pick up some garden design tips.
Further Afield
For the more adventurous gardener you might consider a trip to France and the following gardens are well worth a visit :
Bring the outside inside
Liven up a room with some freshly picked flowers.
Or perhaps try growing some fresh fruit and veg and follow some of these recipes – fresh from the garden. Yummy !