'It's life Jim but not as we know it.' You may find it hard to believe that the bubbling broth I've been tending for the past few weeks is a plant. It's even harder to explain this to a nine year old. That's because it resembles a sample you might find in a doctors surgery but don't let that put you off.
So what qualifies this to be a plant ?  A quick scan of wikipedia will tell you it's actually 'a composite organism consisting of a fungus'. I imagine the guys in marketing thought that the word 'plant' would be more widely accepted. Put simply the living part is yeast and the good news is that it can be fed on a mixture of ginger, sugar and water to provide an endless supply of ginger beer. I've already made a thirst quenchingly good batch but there's plans to tweak this with the next batch. By then the plant will have doubled in size so I'll be able to share half of it with one of our lucky readers. I'll post the residue 1st class in a plastic bag – when it arrives you'll have to act quick to get it set up and  don't mistake it for something you might get through the letter box on halloween. Any takers from the UK please comment and leave your email address below. I'll only do this once so the first to comment wins !
You'll find the instructions for looking after the ginger beer plant on the attached pdf – ginger beer. Before commenting I suggest you glance over this. Given the rewards for taking care of the ginger beer plant – it should have a pretty good survival rate.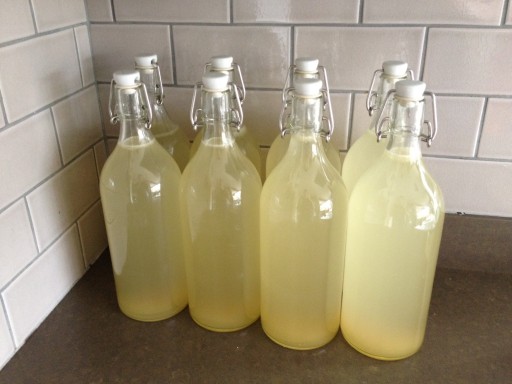 © Daniel Carruthers