Here's a couple of links to some light entertainment to take you into the weekend. According to the Chris Beardshaw you need to : blast your plants with Black Sabbath for bigger blooms.
Apparently Cliff Richard's music has the opposite effect.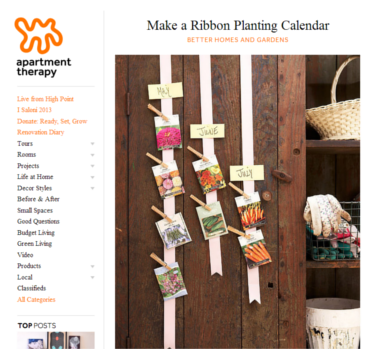 If you're feeling creative over the weekend why not try this smart idea from our friends over at apartment therapy :
Making a planting calendar.
We'd love to see some photo's on our facebook wall if you get around to this.