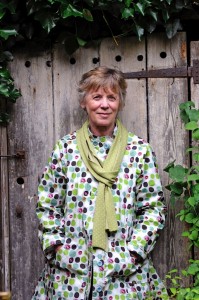 The Enduring Gardener is the gardening blog of Stephanie Donaldson, contributing gardens editor of Country Living magazine, author of many gardening books and a very hands-on gardener.
It is true to say that gardeners have an affinity with nature, more acutely aware of the turning of the seasons, eager witnesses of the gradual transformation of the months from January through to December. It is also true to say, that in common with each other they tend to be a resilient lot, hardy dependable and patient. Able to overcome the most extreme conditions, put up with set backs, never to give up in order to bring seeds to life, observe the emergence of new shoots, the explosion of blossom and the maturing of fruit. In essence gardeners are blessed with uncommon endurance and like the long distance runner, they're in it for the duration.
About Stephanie
Stephanie is a long-time believer in organic methods, her expertise in this area led to her co-authoring the Prince of Wales' most recent book, The Elements of Organic Gardening. Stephanie's own garden is located in a sheltered spot on the south coast and she also has an allotment nearby where she graciously allows her partner Andrew to share the work!  Be sure to follow the blog to find out what Stephanie is up to and how her gardens grows.
Also on the team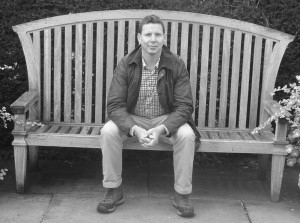 Meet Daniel who is responsible for the day to day running of the site. Daniel has worked in the garden sector since 1998, is an avid gardener and a foodie. Daniel has his own organic garden near Chester and ocassionally contributes to the blog.
You
Yes that's right – you all play an important role at The Enduring Gardener. Whether commenting on the blog, contributing through our community on facebook,or Google Plus or by talking to us on twitter.
If you're too busy to join in then you can subscribe to our feed so every time we write a post it will be conveniently delivered to your inbox to read at your leisure.
Reviews
The Enduring Gardener is a growing resource of garden design ideas and garden guides to help you keep your plot in good order. A number of sections are devoted to particular garden types such as 'cottage gardens'. From time to time we are approached to review products. We will only review products that we genuinely like and never review products of poor quality or that we would not be happy to use ourselves.